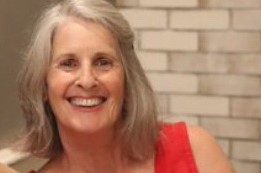 Since 1982, I have built a unique collection of counseling, business, financial, administrative, and entrepreneurial skills. I have applied my expertise in the public sector as a clinical and career counselor, educational trainer, diagnostic vocational evaluator, and rehabilitation coordinator, as well as in the business world as an executive coach, outplacement specialist, executive software recruiter, and workshop trainer. I am a MBTI® Master Practioner, Certified Job Loss Recovery Progam® Coach, and Certified Conflict Resolution Faciliator.
Starting Career Acheivers in 2007, I decided to use my 25 years of experience to build a private practice initially focused on general career development and transition issues. Since then I have focused on Third Act solutions for older individuals entering or in retirement. Also, I am Co-Founder and Principal of Drapkin Goodwin, a partnership focusing on career management for businesses and individuals.
From April 2009 through March 2012, I founded and led The CONNECT FORWARD Job Club, providing job search information and strategies to hundreds of unemployed and underemployed individuals.
Previous roles included Executive Coach at DBM, an international human resource, outplacement and executive coaching organization, Vocational Counselor/Job Developer for Texas Center Point Vets, and Career Counselor/ Diagnostic Evaluator for The Board of Cooperative Educational Services. I was Executive Director of The Drapkin Institute for Music Entrepreneurship, a venture for teaching musicians how to forge their own careers in music.
Some of the companies and universities I have been privileged to work with are: ERCOT, Aldridge | Managed IT Services, Concordia University, Impossible Ventures, Kasasa, LCRA, Muto Technology, Inc., Texas Nurses Association, Prospect 33, The Zach Theater, Baltimore City Health Department, NY Association for New Americans, University of South Carolina, Lipscomb University, California Institute of the Arts, Brevard Conference on Music Entrepreneurship, and Northwestern University.
I'm very proud to have worked with hundreds of veterans helping them in their transition from the military into the civilian work force. Some earned awards for my work are with DBM, The Connect Forward Job Club, and Junior Achievement. I received the Austin JCAA's Community Service Award.
I have a long history of working with many kinds of people in different kinds of programs including dislocated workers, women in transition, welfare-to-work programs, economically disadvantaged, displaced homemakers, incarcerated, physically handicapped, learning disabled, substance abuse dependency, and psychiatric and intellectually disability. All of these experiences have helped broaden my range of understanding and expertise with all individuals.
With a M.S. in Rehabilitation Counseling from The Sargent College of Allied Health Professions at Boston University and a B.S. in Special Education, I learned to view individuals holistically and better understand and appreciate the little quirks and differences that make up each of us.
MY PHILOSOPHY
There are many definitions for the word "career" but I particularly like this one because I think it says it all: a career is the sum total of your life experiences including education, paid and unpaid work, and community, volunteer and family activities. In other words, it is everything that encompasses the total person.
I view transitional planning as the continuing process of making choices and periodically reassessing these options. Too often only a narrow set of facets of one's life are considered in making huge life decisions and other important issues – such as one's core values – end up being ignored.
Gaining this understanding is a process. A career transition, whether selecting a first-time occupation or going through a life transition that warrants an occupational or other kind of change, is just that…a process. The person undertaking this change, needs to understand that there are no magic wands that can instantly tell someone what path to take. Instead, I use the best strategies and exercises to help people figure out what's their "best fit."
To contact Suzy Drapkin, cell: 512-590-2545; email: [email protected]