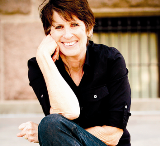 I have a unique collection of counseling, administrative, business, financial, and entrepreneurial skills.  My expertise has allowed me to apply my skills in the public sector as a clinical and career counselor, educational trainer, diagnostic vocational evaluator and rehabilitation coordinator, as well as in the business world as an executive recruiter and consultant.
After relocating to Austin, Texas, almost seven years ago, I decided to take my 25 plus years of experience and use it to build a private practice focusing on career development and transition issues. Last year, I ended up living in both Austin and New York City, more recently in Brooklyn.  I have the privilege of experiencing two very different lifestyles as well as servicing individual and corporate clients from both cities.
I enjoy working with those individuals who have a glimmer in their eye wishing to become an entrepreneur, especially musicians. I, also, have an affinity to working with women and older workers in transition contemplating a life change.
I have lots of experience in providing vocational assessments for adults and middle and high school students using an array of diagnostic vocational tools. I also have worked with businesses helping them to assess potential employees and designing workshops in career management.  I am a MBTI ® Certified Practitioner as well as certified as an Adkins Life Skills Trainer and in Career Design Guide and McCarron-Dial assessments.
As a Certified Job-Loss Recovery Program Facilitator, I am able to work with individuals to help  them resolve issues of grief due to job loss and prepare themselves in their job search.  I use visualization techniques that are very similar to what athletes successfully use in preparing themselves for major competition.
From April 2009 to March 2012, I founded and led The CONNECT FORWARD Job Club.  I facilitated weekly meetings providing job search information and strategies to hundreds of unemployed and underemployed individuals.  I now have a CONNECT FORWARD Job Club on LinkedIn (http://www.linkedin.com/groups/CONNECT-FORWARD-Job-Club-1926529) in which I post daily articles and information related to career management, job search, entrepreneurship, leadership, and anything else I believe relevant to group members.
I was Vice President of the Brevard Conference on Music Entrepreneurship in Brevard, North Carolina.  As a workshop presenter at the conference, I provided both entrepreneurial and MTBI ® assessments for conference attendees. This has led me to becoming Executive Director for The Drapkin Institute For Music Entrepreneurship (http://www.drapkininstitute.org/).  Our goal is to teach musicians how to become entrepreneurs, so they can create their own ventures.
Since I consider myself to be an eclectic individual with other interests, I also have certification in conflict resolution facilitation, tobacco prevention and cessation training and in adult education instruction.
I have a long history of working with many kinds of people in different kinds of programs including dislocated workers, women in transition, welfare-to-work programs, the economically disadvantaged, displaced homemakers, chemically dependent, victims of domestic violence, incarcerated, physically handicapped, learning disabled, substance abuse, emotionally disturbed and mentally handicapped individuals.  All of these experiences have helped broaden my range of understanding and expertise in working with all individuals.
I have an M.S. in Rehabilitation Counseling from The Sargent College of Allied Health Professions at Boston University.   For those of you who have never heard of Rehabilitation Counseling, it taught me to view all aspects of an individual's life when counseling him/her.  To this day I incorporate that viewpoint into my own work.  I also have a B.S. in Special Education, which has provided me the information to better appreciate the little quirks and differences that make up each of us.
Before I became a white-collared professional, I had some interesting work experiences. I worked in the smelter at a copper mine in Arizona the first year women were allowed to work there.  I got a taste of unions having been an United Steel member as well as what it was like for workers who were owned by the company they worked for.  I was a bartender, as good as any place to practice counseling skills.  I managed a flower shop, a job I particularly loved for the creative aspects of the business.  Another favorite job was when I worked in a bookstore café at Faneuil Hall in Boston while attending grad school.  I love books, what more can I say?
On a personal note, my community outreach for many years involved being School Coordinator for Junior Achievement for which I won several awards.
All of these experiences have helped broaden my perspective and knowledge about work, which benefits my clients.
To contact Suzy Drapkin, email: [email protected]
MY PHILOSOPHY
There are many definitions for the word "career" but I particularly like this one because I think it says it all: a career is the sum total of your life experiences including education, paid and unpaid work, and community, volunteer and family activities. In other words, it is everything that encompasses the total person.
I also like to view career planning as the continuing process of making choices and periodically reassessing these choices. Too often only a narrow set of facets of one's life are considered in making huge life decisions and other extremely important things – such as one's core values – end up being ignored.
When thinking about careers, you must be looking at all areas of your life as well as constantly gathering information in order to make an informed decision about what you want to pursue as an occupation. The two large areas in which information must be collected include understanding yourself (interests, values, strengths) and understanding the world of work (job market outlook, salaries, job responsibilities, geographic areas).
To gain this understanding is a process. A career transition, whether selecting a first-time occupation or going through a life transition that warrants an occupational change, is just that… a process. The person undertaking this change, whether it is through career counseling, career development or planning, assessment or coaching, needs to understand that there are no magic wands that can instantly tell you what path to take. Instead, there are strategies and processes than can help you find what can be meaningful, satisfying, rewarding, profitable, or any number of things that help you find the right fit.
I liken this process to gathering the pieces of a puzzle and helping you figure out how to assemble them together into a nicely completed picture.
At Career Achievers we look at you as a whole person and help you to identify, explore and reach your individual goals. We offer a range of services and strive to provide the right resources for navigating your career pathway.
To contact Suzy Drapkin, email: [email protected]